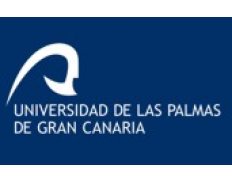 ULPGC - Universidad de Las Palmas de Gran Canaria
General
Partners/Competitors
•

799
General
Partners/Competitors
•
799
Details
Types:
Academic Institution
Funding agencies:
EC, IADB, Other, FP7, Horizon 2020, Horizon Europe
Nr. of employees:
1001-5000
About
The ULPGC is located on the island of Gran Canaria (Canary Islands). It was set up in May 1989 by the University Reorganization Law passed by the Canary Islands' Parliament, which united the Canary Islands Polytechnic University (initially, in 1979, the Polytechnic University of Las Palmas), and other university centres on Gran Canaria, some of which dated back to the 19th century. It is, therefore, an institution that brings together a modern approach and many decades of experience.
There are more than 1,500 lecturers at the ULPGC carrying out important research work under the auspices of the University's 161 research groups, some of which are leaders in their field at an international level. There are also research centres and University Research Institutes. The ULPGC currently leads 286 research projects.