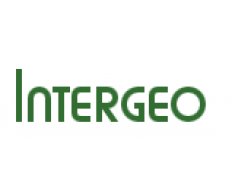 Details
Types:
Consulting Organization
Sectors:
Environment & NRM, Pollution & Waste Management (incl. treatment), Research
About
Let INTERGEO should be your first address for soil- and groundwater investigation, remediation and for geotechnics.
Our complete service portfolio focuses on the following services:
With over 35 branches worldwide and its focus on middle and eastern Europe, INTERGEO is your local contact for private and business clients as well as the first address for companies active on an international field.
Our main clients locally are private persons, small and medium sized businesses, cities and communities.
On the international playing field we work for industry, oil companies, real estate companies, mining companies, insurance companies, and electric power companies.
INTERGEO is currently working on hundreds of projects around the world. To date we have finished over 10.000 contaminated site and environmental projects and successfully completed over 2.000 soil and groundwater remediations.