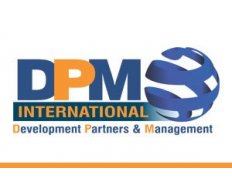 Development Partners & Management International Limited (DPM)
Details
Types:
Consulting Organization
About
Development Partners and Management International Limited (DPM International) is a Training & Management consultancy, offering services in Project Management, Business Development and Policy Research & Design. Our development professionals assist our clients to realise their strategic goals for economic growth, human development and good governance. We bring together a dedicated cadre of professionals to design, evaluate, implement and research policies/programmes and strategies on behalf of our clients and other development partners. Our training programmes are used as a tool to promote sustainable economic and social development.
At DPM International we ensure that our services are delivered at the highest internationally accepted standards by ensuring that we ascribe to the various industry quality standards. Additionally we leverage our expertise in project management, international development and business management to ensure that knowledge transfer is of high-impact.