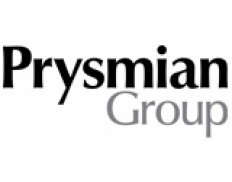 Prysmian Energía Cabos e Sistemas do Brasil S.A.
Details
Types:
Consulting Organization
Sectors:
Electrical Engineering, Energy, Industry, Commerce & Services, Telecommunications
About
O Grupo Prysmian é líder mundial na indústria de cabos e sistemas de telecomunicação e energia. Com faturamento de € 7 bilhões em 2013, cerca de 19.000 funcionários em 50 países e 91 fábricas, o Grupo está acentuadamente posicionado em mercados de alta tecnologia e oferece a maior gama de produtos, serviços, tecnologias e know-how.
No setor de Energia, o Grupo Prysmian opera no negócio de sistemas e cabos de transmissão de energia subterrâneos e submarinos, cabos especiais para aplicações em diversos setores industriais diferentes e cabos de alta e média tensão para a indústria de construção e infraestrutura.
No setor de Telecom, o Grupo fabrica cabos e acessórios para a indústria de transmissão voz, vídeo e dados, oferecendo uma faixa completa de sistemas de fibra ótica, cabos óticos e de cobre e sistemas de conectividade.

Prysmian Group
Prysmian Group is world leader in the energy and telecom cables and systems industry. With sales of some €8 billion in 2011, about 22,000 employees across 50 countries and 97 plants, the Group is strongly positioned in high-tech markets and provides the widest range of products, services, technologies and know-how. In the Energy sector, Prysmian Group operates in the business of underground and submarine power transmission cables and systems, special cables for applications in many different industrial sectors and medium and low voltage cables for the construction and infrastructure industry. In the Telecom sector, the Group manufactures cables and accessories for the voice, video and data transmission industry, offering a complete range of optical fibres, optical and copper cables and connectivity systems. Prysmian is listed on the Milan Stock Exchange in the Blue Chip index.