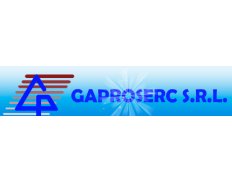 Gabinete de Proyectos y Servicios de Consultoría GAPROSERC SRL
Details
Types:
Consulting Organization
Sectors:
Design, Human Resources, Marketing, Research, Training
About
La Consultora GAPROSERC S.R.L. "Gabinete de Proyectos y Servicios de Consultorías" ha sido certificada internacionalmente al trabajo que viene realizando en consultorías de Gestión Empresarial. En el mes de abril del año 2010 en Houston, Texas, Estados Unidos de Norteamérica WORLD CONFEDERATION OF BUSINESSES, otorgó a GAPROSERC S.R.L. el WORLD BUSINESS LEADER (Certificado Internacional de Excelencia), este reconocimiento es en virtud al trabajo altamente profesional y eficiente que realizamos en cada uno de nuestros servicios.
Por otra parte, WORLD CONFEDERATION OF BUSINESSES, otorgó a nuestro Director Gerente (Máximo Ejecutivo), el WORLD LEADER BUSINESSPERSONS, en reconocimiento a su capacidad, eficiencia y liderazgo en la toma de decisiones de nuestra empresa, y en beneficio de todos nuestros clientes.