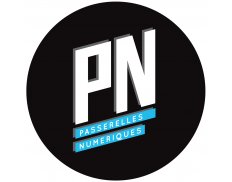 Passerelles Numériques (France)
Details
Types:
Consulting Organization
Sectors:
Education, Information & Communication Technology, Training
About
Passerelles numériques is a non-profit making association, with the mission of enabling the greatest number of young people in a precarious situation to accede to training and a qualified job in the domain of information technology.
The association exists in Cambodia, The Philippines and Vietnam. It is currently training 450 students and hopes to train 750 over the next 3 years. Passerelles numériques functions with 75 employees in the different countries and a small office in France.
It is thanks to the financial support and the skills of numerous partners such as HP, Accenture, Steria, Econocom, Altedia, Osiatis and others, as well as personal donations, that Passerelles numériques is able to operate.