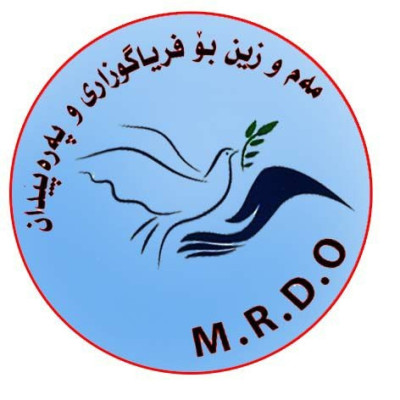 Mamuzain Relief & Development Organization
Details
Sectors:
Administration, Advocacy, Agriculture, Air & Aviation, Anti-Corruption, Architecture, Audit, Banking, Border Management, Civil Engineering, Civil Society & NGOs, Conflict, Corporate Social Responsibility, Culture, Decentralization & Local Development, Democratization, Design, Disaster Reduction , Education, Electrical Engineering, Energy, Environment & NRM, Finance & Accounting, Fisheries & Aquaculture, Food Processing & Safety, Food Security, Fundraising, Furniture & Office Supplies, Gender, Grants & Grant Schemes, Health, Heating, Human Resources, Human Rights, Humanitarian Aid & Emergency, Industry, Commerce & Services, Information & Communication Technology, Inst. Devt. & Cap. building, Justice Reform, Laboratory & Measurement, Labour Market & Employment, Land & Erosion & Soil, Law, Livestock (incl. animal/bird production & health), Logistics, Macro-Econ. & Public Finance, Mapping & Cadastre, Marketing, Mechanical Engineering, Media and Communications, Micro-finance, Migration, Mining, Monitoring & Evaluation, Nuclear, Other, Pollution & Waste Management (incl. treatment), Poverty Reduction, Printing, Procurement, Programme & Resource Management, Public Administration, Refrigeration, Regional Integration, Research, Risk Management (incl. insurance), Roads & Bridges, Rural Development, Science & Innovation, Security, SME & Private Sector, Social Development, Standards & Consumer Protection, Statistics, Telecommunications, Tourism, Trade, Training, Translation, Transport, Urban Development, Vehicles, Water & Sanitation, Water Navigation & Ports & Shipping, Youth
About
We are the founders of an organization dedicated to relief and development. We decided to establish this non-governmental organization affiliated to the Civil Society Organizations Department on 17/3/2015
And the following reasons:
1. Providing the necessary assistance to the needy, the affected and the displaced from our people who have been subjected to terrorist acts and displacement.
2. Provide relief to all segments of the society, including displaced persons, children, widows and divorced women.
3. Opening training and educational courses to contribute to raising the material and cultural level of the displaced and the affected.
4 - Contribute to the building of society in accordance with the correct guidance through the spread of love and cooperation between the segments and the defense of human rights, based on the laws of heavenly religions and the laws of the region.