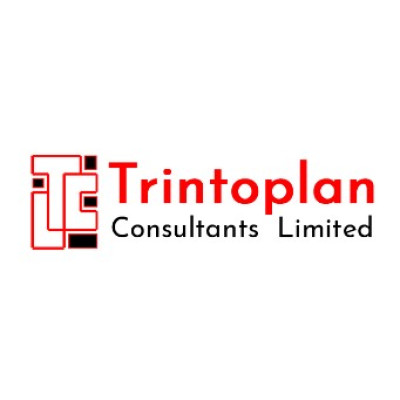 Member
Trintoplan Consultants Limited
Member
Details
Legal residence:
Trinidad and Tobago
Types:
Consulting Organization, Engineering Firm
Funding agencies:
ADB, AfDB, DFAT Australia, GA Canada, DANIDA, FCDO, EBRD, EC, EIB, IADB, KFW, MCC, NDF, NZAID, SIDA, UNDP, USAID, WB, Other, ARDS, AFD, BADEA, Enabel, CDB, GIZ, Government, ISDB, LuxDev, MFA Finland, NADB, NORAD, OSCE, OAS, UNOPS, USTDA, US DoS, UN, OSI, CoE, SDC, IFAD, UNICEF, WHO, UNIDO, UNEP, FAO, ILO, ETF, UNHCR, UNESCO, CIP, FP7, ACTED, EBA, EIOPA, ESMA, Horizon 2020, NHA, CABEI / BCIE, CEDEFOP, ComSec, DBSA, AICS / DGDC, FRONTEX, Alliance, IFES, IRW, JICA, JICS, JSIF, OECD, PIFS, SADC, UEMOA, NPO, AECID, APEC, AU, BOAD, EAC Secretariat, Global Fund, NUFFIC, SPC, UN Women, UNFPA, UNAIDS, CZDA, ECB, BCEAO, CTBTO, EITI, GGGI, IAEA, ICC, ITC, ITU, UNRWA, WFP, WIPO, WMO, CEI, IOM, Gates Foundation, AIIB, UNFCCC, UNODC, UNV, NDB, UNU, IRENA, EDB, NIB, CEB, ADA, CDC, UNCDF, KOICA, IMO, OPCW, UN-Habitat, UNITAR, ICAO, WTO, BEAC, KFAED, IDC, USDA, US DOL, NEFCO, CAF, ECOWAS
Sectors:
Architecture, Civil Engineering, Design, Electrical Engineering, Environment & NRM, Laboratory & Measurement, Mapping & Cadastre, Mechanical Engineering, Roads & Bridges, Transport, Urban Development
About
Trintoplan Consultants Limited provides Project Management and Consulting Engineering services throughout the region, from the Virgin Islands in the north, to Guyana in the south. These management and engineering services are provided to a wide range of diverse industries and capital projects.

We offer a full range of services from feasibility and utilization studies, order of magnitude evaluation and cost estimates through conceptual planning, preliminary layouts and engineering to the preparation and development of detailed engineering design, drawings, performance specifications, equipment data sheets, contract and control documentation.
The mission of Trintoplan Consultants Limited is to provide Engineering Service and Products of the highest quality, to gain secure, stable footholds in local and international Markets to protect the best interests of its shareholders.