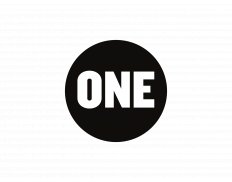 About
ONE is a campaign and advocacy organization backed by two million people from around the world and every walk of life who are committed to the fight against extreme poverty and preventable disease, particularly in Africa. We aim to hold world leaders to account for the promises made and we press them to support better policies and more effective aid and trade reform. We also work with African leaders to support greater democracy, accountability, and transparency.
ONE is an international campaigning and advocacy organization of more than 6 million people taking action to end extreme poverty and preventable disease, particularly in Africa… because the facts show extreme poverty has already been cut by 60% and can be virtually eliminated by 2030, but only if we act with urgency now.
Cofounded by Bono, we raise public awareness and work with political leaders to combat AIDS and preventable diseases, increase investments in agriculture and nutrition, and demand greater transparency so governments are accountable to their citizens. ONE does not raise money itself to build schools, hospitals and the like, but does its work by advocacy and campaigning so that government funds continue to flow to programs that make a difference in people's lives. ONE works closely with African activists and policymakers as they fight corruption, promote poverty-fighting priorities, monitor the use of aid, and help build civil society and economic development. ONE's work is strictly politically non-partisan.
In recent years, ONE's members, together with other campaigners, have played an important role in persuading governments to support effective programs and policies that are making a measurable difference in fighting extreme poverty and disease. Partly as a result of these advocacy efforts, more than 9 million people living in Africa today have access to lifesaving AIDS medication, up from only 50,000 in 2002. Malaria has been cut by 75% in eight African countries since 2000, and 54 million more children across sub-Saharan Africa are now going to primary school compared to 1999.
Recruitment Overview
No information available