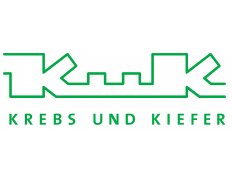 KuK Consulting South east Europe GmbH
Details
Types:
Consulting Organization
Funding agencies:
EBRD, EC, EIB, WB
Sectors:
Architecture, Civil Engineering, Research, Roads & Bridges, Water & Sanitation
About
Krebs und Kie­fer is currently involved in several construction supervision projects in Bosnia and Herzegovina, Croa­tia and Mace­do­nia. The contractual basis for these projects, mainly road construction projects, is mostly the FIDIC Con­di­tions of Con­tract which are prescribed by the banks (including EBRD, EIB, WB, KfW) for internationally financed projects.
Here, the construction supervisor or Engineer takes on a central role and acts as both project manager and construction supervisor for the client. Among other duties, the En­gi­neer is responsible for monitoring the progress of construction, checking invoices and formally accepting the construction services. Management of supplementary claims and any changes to the works as well as arbitration of any disputes between the parties (Employer und Contractor) also form part of this role, as do other traditional construction supervision activities.