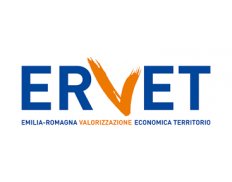 ERVET - Emilia-Romagna Valorizzazione Economica Territorio
Details
Types:
Consulting Organization
Funding agencies:
EC, Horizon 2020
Sectors:
Decentralization & Local Development, Programme & Resource Management, Public Administration
About
ERVET - Emilia-Romagna Valorizzazione Economica Territorio SpA is the Territorial Development Agency of Emilia-Romagna Region. It aim is promoting a sustainable economy, in line with the scheduling and planning of the regional authority and the system of local institutions.
ERVET offers services as a centre of competence and technical support for local policies, and on the other as a subject involved in the governance of complex projects and implementer of national and international networks.
The new mission and areas of action hinge upon four fundamental strategic areas:
* Operative and technical support in the definition, management, monitoring and evaluation of public policies
* Implementation of targeted technical action within the area of territorial development policies
* Activation and development of partnerships and relational networks on local, national and international levels, with attention to public-private partnerships
* Production of feasibility studies, socio-economic and operative analyses in local and sectorial areas with the aims of policy advice