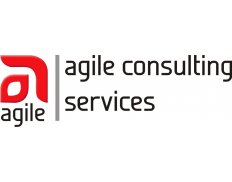 Agile Consulting Services
Details
Legal residence:
Afghanistan
Types:
Consulting Organization
Funding agencies:
ADB, DFAT Australia, FCDO, EC, NZAID, UNDP, USAID, WB, GIZ, Government, NORAD, UNOPS, USTDA, US DoS, UN, SDC, IFAD, UNICEF, WHO, UNIDO, UNEP, FAO, UNHCR, UNESCO
Sectors:
Administration, Agriculture, Civil Engineering, Decentralization & Local Development, Democratization, Energy, Finance & Accounting, Fisheries & Aquaculture, Food Processing & Safety, Grants & Grant Schemes, Human Resources, Industry, Commerce & Services, Inst. Devt. & Cap. building, Labour Market & Employment, Logistics, Marketing, Mechanical Engineering, Monitoring & Evaluation, Pollution & Waste Management (incl. treatment), Poverty Reduction, Procurement, Programme & Resource Management, Public Administration, Research, Risk Management (incl. insurance), Roads & Bridges, Rural Development, SME & Private Sector, Social Development, Standards & Consumer Protection, Statistics, Trade, Training, Translation
About
Agile Group of Companies (AGC) started as a single company in 2009 with a mission to assist the business community in Afghanistan by introducing modern management practices, improved capacity and effective and efficient leadership. Over the years, responding to the needs of the market, the leadership of AGC decided to enter into other business interest. Over the last five years, AGC has emerged as one of Afghanistan's most successful businesses. The group operates one of Afghanistan's best consulting firms providing world class management consulting services to private businesses, international organisations and the government.
AGC's success can be attributed to a team of highly qualified professionals. The team at AGC has extensive national and international experience ranging from multinational organizations to small businesses. AGC also has a seasoned business and project management cadre of qualified and experienced social policy experts, business development experts, financial analysts, research experts, master trainers, supply chain specialists and engineers. We believe that a mix of outstanding professionals with in-depth experience and knowledge increases the value that AGC brings to our clients.
AGC at its heart of operation has core values which governs the business ethics of the group. There values are;
Strength:
We are a solid partner for our customers and all stakeholders based on the integrity and competency of our people, our years of experience and our track record for delivering results
Performance:
We demand excellence, deliver on our promises and continuously search for new and better ways to provide the best solutions for our customers and all stakeholders.
Passion:
We care about and we are personally committed to everything we do, especially our people and their safety and development, our customers and their success, and the world we inhabit, in particular the people and environment in the communities where we live and work.