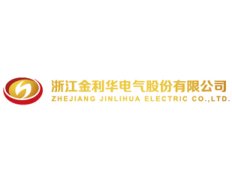 Zhejiang Jinlihua Electric Co. Ltd. China
Details
Types:
Consulting Organization
Sectors:
Electrical Engineering
About
Zhejiang Jinlihua Electric Co., LTD, formerly Zhejiang Jinlihua Electric Limited, was founded on April 15, 2003. In December 2007, it was restructured and turned into a joint stock company. In April 2010, it was listed on Shenzhen Stock Exchange Startup Board, becoming the first listed company in the insulator business in China. In August 2010, successfully acquisition of Jiangxi Qianglian Electric Porcelain Co., LTD, which enriched the technique strength, increased investment in research and development (R&D) of products and improved its overall strength.
Since establishment, it has been focused on the research of new high-strength functional glass manufacturing technologies and the development of insulation products for HV transmission lines. Main products are the glass insulators for HV, UHV, and EHV transmission lines. Through continuous innovation, Jinlihua forms a product collection under six series, 50 varieties, and 90 models. The voltage rating of these products spans from 10kV to 1000kV. Moreover, Jinlihua is also among the few manufacturers that possess technologically matured AC/DC EHV glass insulators, and takes the tech leading role in domestic industry.