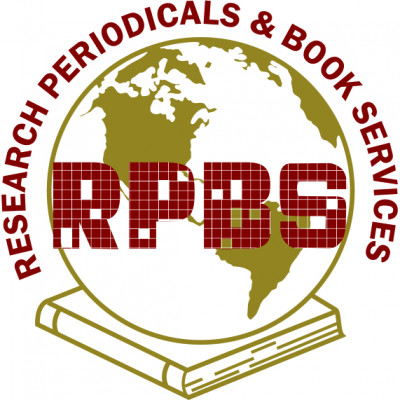 Member
RPBS - Research Periodicals and Book Services Inc
Member
Details
Funding agencies:
IMF, Caritas Internationalis, Mercy Corps, IRI, CLASP, Gavi, IUCN International, JBIC, Nordic Council, GEF, Irish Aid, COMESA, TMEA, GCF, OFID, SFD, ADFD, ADB, AfDB, DFAT, GA Canada, DANIDA, FCDO, EBRD, EC, EIB, IADB, KFW, MCC, NDF, NZAID, SIDA, UNDP, USAID, WB, Other, ARDS, AFD, BADEA, Enabel, CDB, GIZ, Government, ISDB, LuxDev, MFA Finland, NADB, NORAD, OSCE, OAS, UNOPS, USTDA, US DoS, UN, OSI, CoE, SDC, IFAD, UNICEF, WHO, UNIDO, UNEP, FAO, ILO, ETF, UNHCR, UNESCO, CIP, FP7, ACTED, EBA, EIOPA, ESMA, Horizon 2020, NHA, CABEI / BCIE, CEDEFOP, ComSec, DBSA, AICS / DGDC, FRONTEX, Alliance, IFES, IRW, JICA, JICS, JSIF, OECD, PIFS, SADC, UEMOA, NPO, AECID, APEC, AU, BOAD, EAC Secretariat, Global Fund, NUFFIC, SPC, UN Women, UNFPA, UNAIDS, CZDA, ECB, BCEAO, CTBTO, EITI, GGGI, IAEA, ICC, ITC, ITU, UNRWA, WFP, WIPO, WMO, CEI, Fairtrade International, IOM, Gates Foundation, AIIB, UNFCCC, UNODC, UNV, NDB, UNU, IRENA, EDB, NIB, CEB, ADA, CDC, UNCDF, KOICA, FSD Africa, IMO, OPCW, UN-Habitat, UNITAR, ICAO, WTO, BEAC, KFAED, IDC, USDA, US DOL, AGRA, Goal Global, Oxfam International, NEFCO, CAF, ECOWAS, BEIS, SCI, CILSS, Blumont Inc, ACF, FHI 360, DRC, CI, NRC HQ, CRS, WVI, AKDN, ESA
Sectors:
Education, Laboratory & Measurement, Nuclear, Printing, Research, Science & Innovation, Social Development, Training
About
Research Periodicals & Book Services, Inc. (RPBS) is a company that specializes in the distribution, sale, and marketing of educational materials from all major publishers, university presses and specialized publishers. Our focus includes reference books on all subject areas, textbooks for all levels of education, subscriptions to journals and multimedia as well as electronic publications (e-books). RPBS is based in Houston, Texas with offices and agents in Central America and the Caribbean, South America, Middle East and North Africa, Asia and Africa.
RPBS has been active in the international market for over 3 decades. We have half a million books in stock. Our subjects of specialization range from, but are not limited to:
Agriculture and Related Sciences
Biology and Life Sciences
Business,Economics and Finance
Chemistry and Related Sciences
Computer Sciences
Earth Sciences
Engineering and Related Subjects
Environmental Sciences
General Reference (Dictionaries, Encyclopedias)
Mathematics
Medical Sciences
Physics
Veterinary and Related Sciences
Trade books (fiction & non-fiction, readers and children's books)

Among RPBS services is the creation of customized lists for clients in their subjects of interest.