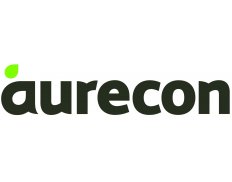 Details
Types:
Consulting Organization
Funding agencies:
AfDB, MCC
Sectors:
Civil Engineering
Other offices:
Zambia, Vietnam, Uganda, Rwanda, Qatar, China, Kenya, Ghana, Botswana, Hong Kong, China, UAE, Thailand, Nigeria, Mozambique, Eswatini (Swaziland), Tanzania, Indonesia, Mauritius, Angola, New Zealand, Philippines, Malawi, Lesotho, Australia, South Africa, Singapore
About
Aurecon provides engineering, management and specialist technical services for public and private sector clients globally. With an office network extending across 27 countries, Aurecon has been involved in projects in over 80 countries across Africa, Asia Pacific, the Middle East and the Americas and employs around 7 500 people throughout 12 industry groups. We seek to foster human achievement in all aspects of our work.
Aurecon has a client centric business model that gives us the agility to deliver the full range of our services globally. We create best teams for our key clients, develop strong client relationships and deliver market leading solutions.