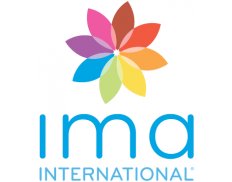 Details
Types:
Consulting Organization
Funding agencies:
ADB, DANIDA, FCDO, EBRD, EC, SIDA, UNDP, Other, GIZ, UN, SDC, IFAD, UNICEF, UNEP, FAO, ILO, UN Women, UNFPA, UNAIDS, IOM
Sectors:
Agriculture, Energy, Environment & NRM, Grants & Grant Schemes, Health, Human Rights, Humanitarian Aid & Emergency, Inst. Devt. & Cap. building, Justice Reform, Training
About
IMA International is a training and consultancy organisation working in international development worldwide
Over the last 30+ years' IMA has built a reputation for being a leading provider of participatory training and consultancy for the international development sector. We believe learning is an essential process and focus on fostering learning spaces where adults can make sense of concepts, practices and conversations by relating in meaningful ways. We have supported over 15,000 development practitioners from a wide range of NGOs, UN agencies, governments as well as the private sector. Due to the current pandemic IMA is bringing its face to face trainings and consulting services into the online space.