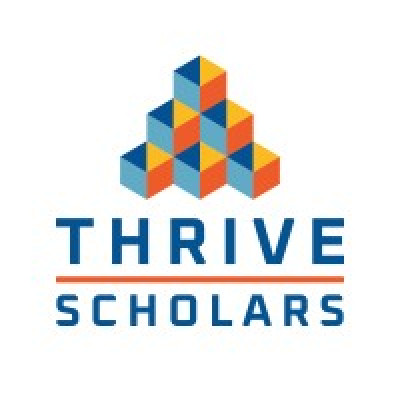 Details
Types:
Academic Institution
Sectors:
Education, Youth
About
SCS Noonan Scholars has been a meaningful name to many of us. It pays homage to our roots in South Central Los Angeles where we began as a scholarship organization 20 years ago. It's reflected in our move to Boston where we successfully implemented the SCS model as Noonan Scholars. And, under this name, we began our national growth.
As we embark on the next stage in our journey — expanding to new cities and growing the number of students we serve by more than 300% — we need a name that speaks to the future and exemplifies the core of our work. We worked with our Scholars, alumni, staff and supporters to find the right one and we are pleased to embrace our new name: Thrive Scholars. It captures the aspirations our Scholars have for themselves, and those we have for them.
We press on as Thrive Scholars with the clear conviction that where talented students of color are concerned, our society needs a new goal and a new way forward to support these exceptional young people in reaching their ambitious goals. College Graduation is a start, but it's simply too low a bar. Grades matter. Majors matter. Career skills matter. And networks matter.