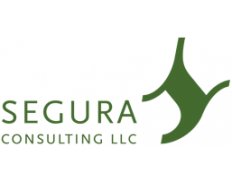 Details
Types:
Consulting Organization
Funding agencies:
EBRD, IADB, MCC, USAID, WB, USTDA
Sectors:
Agriculture, Monitoring & Evaluation, Programme & Resource Management, Public Administration, SME & Private Sector, Trade
About
SEGURA Consulting's core team, supported by some of the best talent available, focuses on three key service areas:
Public sector
Private Sector
Project development and Implementation
In practice, these three broad categories tend to partially overlap and increasingly projects require the interaction of both, private and public sectors. In a graphic way, it is like three circles that overlap partially, with common areas that could be described either as public sector reform or private sector development, or as design and implementation of economic development projects.
Each of these areas includes specific services that are very relevant to the agencies and international financial institutions that we serve. We believe there is an appropriate balance between public interest and private entrepreneurship that leads to social progress and economic development.
It is in this general framework that our firm provides value added to its customers.
In today's Knowledge Age, it is more crucial than ever to combine the right mix of experts, in order to integrate consulting teams capable of assisting in true transformational performance. We seek to combine a variety of disciplines to be able to accomplish meaningful change.
Awards