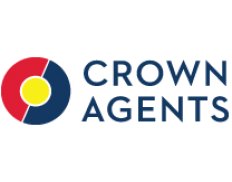 Details
Types:
Consulting Organization
Sectors:
Procurement, Training
Other offices:
Angola, South Sudan, Netherlands, Turkey, Guyana, Ukraine, Russia, Georgia, Singapore, Philippines, Kyrgyzstan, Japan, Iraq, Bangladesh, Afghanistan, Sierra Leone, Cote d'Ivoire, Mozambique, Uganda, Malawi, Ethiopia, Zambia, Nigeria, USA, Zimbabwe, India, USA, UK, Kenya
About
We have worked in Ghana for over a century, opening our representative office in 1983 and our subsidiary company Crown Agents Ghana Limited in 2000. Our supply chain, consultancy and financial services have served a range of clients including DFID, the Millennium Development Authority, the Japanese government and various ministries.
Our project work has included strengthening public financial management; transforming the country's tax system and implementing our tripsTM integrated revenue system for more effective revenue collection. We have also provided procurement expertise for the health sector and are helping Ghana to better manage the challenge of climate change.