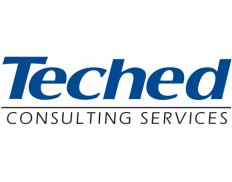 Teched Consulting Services
General
Partners/Competitors
•

272
General
Partners/Competitors
•
272
Details
Types:
Consulting Organization
Funding agencies:
EC, IADB, WB, Other, Government
Sectors:
Banking, Decentralization & Local Development, Education, Health, Human Resources, Justice Reform, Law, Macro-Econ. & Public Finance, Monitoring & Evaluation, Public Administration, Risk Management (incl. insurance), Security, Social Development, Statistics
About
Teched Consulting Services Ltd. is one of the leading independent Croatian consultancies and software development company, providing premium consulting and IT services in the public and private sectors since 1996.
We assist our clients in attaining their business goals and strategic targets, by analysing and reengineering their business processes, and by conceptualising, designing, developing and implementing ICT solutions, customised to meet their requirements. We work closely with our clients, to ensure a correct understanding of their needs, using the technology most suited to those needs, but always in conformity with international best practices and professional standards.