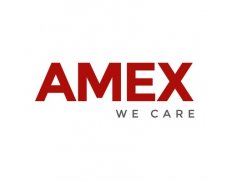 Member
AMEX Export-Import GmbH
Member
Details
Funding agencies:
MCC, UNDP, GIZ, UNOPS, UN, UNICEF, WHO, UNIDO, UNEP, UNHCR, UNESCO, Global Fund, UN Women, UNFPA, UNAIDS, IAEA
Sectors:
Health, Humanitarian Aid & Emergency, Laboratory & Measurement
About
AMEX Export-Import Company is a distributor of medical and laboratory equipment, devices and consumables.
AMEX closely co-operates with a large international network of manufacturers, offering high quality products at affordable prices. Acting as an integrator, we are capable of compiling an extensive product range to meet diverse procurement needs.
Efficient logistics and cooperation with proven forwarders ensure short and safe delivery times. We ship demanding cargo such as cooled and deep-frozen products as well as hazardous goods, even to remote locations in developing countries