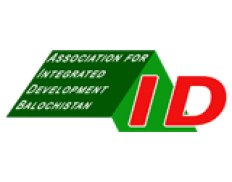 AID - Association for Integrated Development (AID Balochistan)
Details
Legal residence:
Pakistan
Sectors:
Advocacy, Civil Society & NGOs, Decentralization & Local Development, Disaster Reduction , Education, Energy, Health, Human Rights, Humanitarian Aid & Emergency, Justice Reform, Poverty Reduction, Research, Rural Development, Social Development, Training, Water & Sanitation, Youth
About
The Association for integrated development Balochistan (AID) is an independent, non-profit, non-Government organization having a team of dedicated professionals giving their services in all over the country devoted to improving the quality of life for peoples by reviving and reinvigorating civil society.
AID Balochistan was established in 1998. It is registered under the Voluntary Social Welfare Agencies Registration and Control Ordinance 1961. AID is engaged in participatory research, advocacy campaigning, community awareness mass mobilization, participatory community development and networking for the sustainable livelihood of the poor rural and urban communities by challenging the unsustainable, anti-masses and anti-poor plans, policies and actions. AID creates awareness among the masses, carries out advocacy campaigns and also suggests pro-people alternative approaches policies and plans. AID strongly believes in people-centered and people- oriented development processes with the active involvement and participation of the local communities in every walk of life.
We are working towards building human development and peaceful society, where rights of all segments are respected. AID Balochistan makes contributions in creating a society free of discrimination and exploitation of human rights. We try to change people's ideas, opinions, and mode of thinking by research, seminars, and publications. We believe on rule of law, free trade, and individual rights. We wish to usher in an intellectual revolution that encourages people to look beyond the obvious, think beyond good intentions, and act beyond activism.