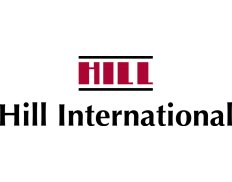 Member
Hill International N.V
Member
Details
Legal residence:
Netherlands
Types:
Consulting Organization
Funding agencies:
ADB, AfDB, EBRD, EC, EIB, WB, Other, CEB
Sectors:
Architecture, Programme & Resource Management, Risk Management (incl. insurance)
About
Hill International's mission is to be the very best professional services firm in the world helping our clients minimize the risks inherent in the construction process. As a pioneer of the construction claims industry, we understand what it takes to avoid expensive schedule delays and cost overruns and deliver a successful project. We have a thorough understanding of what can go wrong on a construction project or program because for nearly four decades we've helped avoid or resolve problems in almost every market sector. Our approach to project management is to minimize risk from the earliest stages of a project and to provide our clients with independent and objective guidance from concept through completion.

When you hire Hill as your project manager, expect to work with a team of experienced, highly qualified professionals that will earn your trust, confidence and respect. When you hire Hill as your claims consultant, expect to have the world's largest, most experienced claims consultancy on your side with dispute resolution experience that is second to none. In whatever capacity you engage Hill, expect to have access to thousands of professionals in 100 offices worldwide, each with a local understanding of their respective markets as well as your specific type of construction project. Helping to deliver projects on-time, within-budget and with the highest quality possible is a fundamental expectation in which we have built our business. The fact that so many clients turn to Hill time and time again is a testament to the professionalism of our team.