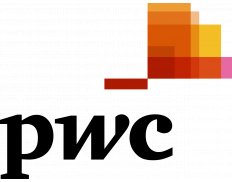 PwC - PricewaterhouseCoopers GmbH WPG (Germany)
Details
Types:
Consulting Organization
Funding agencies:
ADB, EBRD, EC, IADB, KFW, GIZ, SDC, Horizon 2020, ECB, UNV, ACF
Sectors:
Audit, Finance & Accounting
Other offices:
Benin, Poland, Japan, Rwanda, Caribbean Netherlands, Venezuela, Turks and Caicos, Turkmenistan, Taiwan, Eswatini (Swaziland), South Korea, Sierra Leone, Senegal, Puerto Rico, Oman, New Caledonia, Monaco, Maldives, Malawi, Libya, Kyrgyzstan, Kuwait, Israel, Isle of Man, Ireland, Guinea, Guatemala, Aruba, Algeria, Bahrain, Fiji, Equatorial Guinea, El Salvador, Ecuador, Costa Rica, Congo, Channel Islands, Chad, Cayman Islands, British Virgin Islands, Bermuda, Belarus, Bangladesh, Chile, Peru, Gibraltar, Zimbabwe, Saudi Arabia, Switzerland, Zambia, New Zealand, UAE, Greece, Finland, Denmark, Canada, Austria, Laos, Honduras, Indonesia, Hong Kong, Morocco, Tunisia, Papua New Guinea, Myanmar, Japan, Uganda, Singapore, Pakistan, Bahamas, Liberia, Sudan, Lebanon, Barbados, Spain, Mexico, Egypt, Thailand, Norway, Angola, Portugal, Georgia, India, Nicaragua, Ghana, Kenya, Jamaica, Argentina, Ecuador, Bolivia, Trinidad and Tobago, Colombia, Paraguay, Uruguay, Moldova, Romania, Australia, Russia, Nigeria, Cape Verde, Botswana, USA, France, Italy, Gabon, Cambodia, Namibia, Costa Rica, Mozambique, Madagascar, Cameroon, Philippines, Netherlands, Dem. Rep. Congo, Dominican Republic, Palestine / West Bank & Gaza, Kosovo, Slovenia, Slovakia, Poland, Montenegro, Malta, Lithuania, Latvia, Estonia, Cyprus, Bulgaria, Bosnia and Herzegovina, Cote d'Ivoire, Vietnam, China, Saint Lucia, Mongolia, Luxembourg, Tanzania, Czech Republic, Hungary, South Africa, Brazil, Iraq, Panama, Azerbaijan, North Macedonia, Malaysia, UK, Mauritius, Kazakhstan, Sweden, Turkey, Serbia, Sri Lanka, Jordan, Albania, France, Armenia, Croatia, Belgium, Ukraine, Uzbekistan
About
PwC is the leading auditing and consulting company in Germany. As an independent member of the international PwC network, it offers its services worldwide.
PwC audits and advises leading industrial and service companies of all sizes. In Germany, almost 12,000 employees generate revenues of more than two billion euros in the divisions of audit and audit-related services (Assurance), tax and legal advice (Tax & Legal) and deals and consulting (Advisory). The experts in the different service lines work together across all divisions and from different offices in Germany, making it possible to meet with them individually at 21 locations nationwide.
Also part of PwC is Strategy& – a global team of practice-oriented strategists. You can find more information about our team of strategy advisors here: www.strategyand.pwc.com/who-we-are
Thanks to its worldwide network, PwC is able to provide its clients with professional services around the world and to offer cross-border support. As an independent member of this network, PwC Germany has access to more than 276,000 employees in 157 countries.
Auto Copied