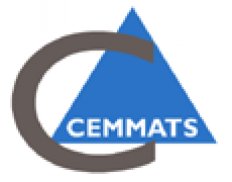 Member
Details
Legal residence:
Sierra Leone
Types:
Consulting Organization, Engineering Firm
Funding agencies:
AfDB, EC, MCC, WB
Sectors:
Civil Engineering, Environment & NRM
About
CEMMATS GROUP Ltd (CEMMATS) is a leading Multidisciplinary Engineering and Project Management consultancy in Sierra Leone, concentrating on mechanical, electrical and mining engineering services. CEMMATS has been involved in consultancy work for companies in the Ukraine, USA and Africa. In June, 2002 it concluded a two and a half year contract involving the rehabilitation, streamlining and management of the national power utility in Sierra Leone.
CEMMATS was established in September 1995 by a group of experienced engineering and management professionals who had functioned effectively in operating world class Mineral Sands, Bauxite and Diamond mines in remote locations in Sierra Leone, requiring self-sufficiency in the provision of nearly all its engineering and infrastructural requirements and at the same time being able to compete economically in the international marketplace.
The company has a staff complement of ten engineers in various disciplines and several technicians and works in collaboration with several Associates in University and Industry on various projects. CEMMATS has been involved in a wide range of projects in the Mining and General Industrial sectors as well as general policy issues related to investments.