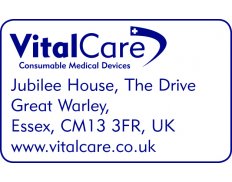 Details
Funding agencies:
ADB, AfDB, DFAT, GA Canada, DANIDA, FCDO, EBRD, EC, EIB, IADB, KFW, MCC, NDF, NZAID, SIDA, UNDP, USAID, WB, Other, AFD, BADEA, Enabel, CDB, GIZ, Government, ISDB, LuxDev, MFA Finland, NADB, NORAD, OSCE, OAS, UNOPS, USTDA, US DoS, UN, CoE, SDC, IFAD, UNICEF, WHO, UNIDO, UNEP, FAO, ILO, ETF, UNHCR, UNESCO
About
From concept development to complete private label products ranges, VitalCare provides consumable medical device manufacture with a wide range of solutions, vast global resources and unsurpassed customer service.
We manufacture a variety of urology products for some of Europe's largest and most successful healthcare companies. Some of our customers include Coloplast, Manfred Sauer and Jade Euro-Med. These are companies that have a reputation for providing their customers with products of exceptional quality and reliability. Their selection of VitalCare as a key vendor is also an endorsement of our ability to provide products of exceptional quality, reliability and value to you.