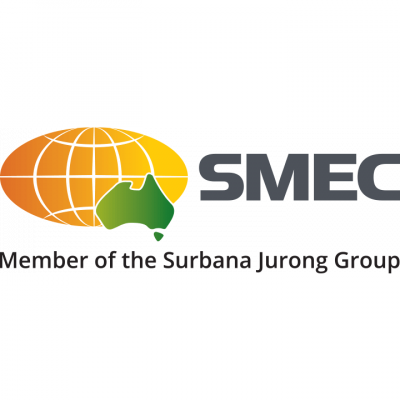 SMEC International Pty Ltd
Details
Types:
Consulting Organization
Funding agencies:
WB, Other
Sectors:
Civil Engineering, Energy, Environment & NRM, Mining, Transport, Water & Sanitation
Other offices:
Tajikistan, Namibia, Morocco, South Sudan, Afghanistan, Cambodia, Lesotho, Germany, Australia, Georgia, Azerbaijan, Singapore, Ethiopia, Uganda, Pakistan, Malaysia, Nigeria, Zambia, Myanmar, Sri Lanka, Rwanda, New Zealand, Mongolia, Pakistan, South Africa, Philippines, Mozambique, Ghana, Botswana, Kazakhstan, Indonesia, Bangladesh, Papua New Guinea, Tanzania, Kenya, India, Vietnam, Australia
About
SMEC Holdings Limited is an Australian based-firm that provides consulting services on major infrastructure projects around the world. SMEC undertakes feasibility studies, design, tender and contract management, construction supervision and project management. SMEC is a global engineering, management and development consultancy delivering innovative solutions for our clients and partners.