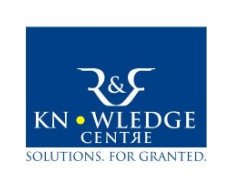 RR & CO. Knowledge centre Ltd.
Details
Legal residence:
Slovenia
Types:
Consulting Organization
Sectors:
Education, Inst. Devt. & Cap. building, Research
About
RR & CO. Knowledge Centre Ltd. is focused on achieving excellence for clients in the field of grant funding. We are committed to assisting clients mainly through providing first-class consultancy and training as well as finding optimal solutions for specific issues related to grant funded projects and processes. Our advantages include wide international network and a strong position as an experienced global player in the field of grant funding. We focus on development of knowledge, products and services connected to the needs of our clients, who are exploiting the possibilities of grant funding.
For articles published about RR & CO. or by RR & CO. in various media in Balkan Countries, please click Press Clipping.
RR & CO. Ltd. is member of the international associations
European Association of Research Managers (EARMA), our General Manager, Mateja Rudolf holds the position of Secretary in EARMA
International Project Management Association (IPMA)
Information System Audit and Control Association (ISACA)
Slovenian Association for Project Management (SZPM)