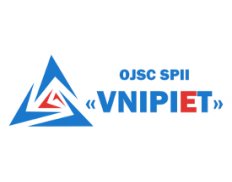 East European Leading Scientific Research and Design Institute for Energy Technologies (VNIPIET)
Details
Types:
Consulting Organization
Funding agencies:
EC, EIB
Sectors:
Energy, Research
About
The history of OJSC SPII "VNIPIET", its development and gaining the status of the independent design institute is tightly linked to the construction and operation of the Leningrad NPP (LNPP).
… VNIPIET as General Designer was instructed by the Government to perform nuclear plant engineering on a tight schedule. The design and building works were carried out along with the research of certain scientific problems and elaboration of the requirements to the equipment, which was developed for NPPs with pressurized tube reactors (RBMK) for the first time in Russia. Two years ahead of the launch of power unit I the directorate of the "VNIPIET" head office came to a decision to establish an integrated department in Sosnovy Bor for the immediate solution of current problems and on-site NPP designer supervision. Department No. 443 was established as a part of BKP-4 in accordance with Order No. 523-k dated November 29, 1971. Hereafter department No. 443 was reorganized into two departments. These were VNIPIET's permanent design departments No. 446 and No. 447 in SosnovyBor and Gatchina respectively. So the birth of department No. 446 was a starting point for the history of Sosnovoborsk Design and Survey Institute "VNIPIET".