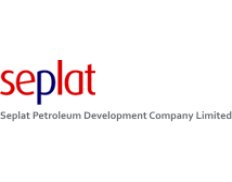 Seplat Petroleum Development Company
Details
Types:
Consulting Organization
Nr. of employees:
501-1000
About
Seplat Petroleum Development Company Limited, formed by two Nigerian E & P companies viz; Shebah E & P and Platform Petroleum, was registered in 2009 as a Special Purpose Vehicle (SPV) for the acquisition of 45% Interest in Oil Mining Licenses 4, 38 and 41.

Maurel & Prom, a French Independent energy company, subsequently acquired a 45% equity in SEPLAT while Shebah E &P & Platform retained 55% to maintain SEPLAT's indigenous status. Maurel & Prom has a track record in E & P Operations in Gabon, Republic of Congo, Tanzania and Colombia.
The consortium successfully acquired stakes in the three onshore Oil Mining Licenses (OMLs 4, 38, 41) from Shell/Total/Agip. The acquisition represents a 45% stake in the three onshore licenses located Onshore in the Western Niger Delta region. At acquisition, NNPC held the balance 55%, but by September 3, 2010 transferred her stake in OML 4, 38 and 41 to her subsidiary – the Nigerian Petroleum Development Company (NPDC) Ltd. SEPLAT is the operator of the SEPLAT/NPDC Joint Venture. The combined track records of the consortium that founded SEPLAT in Nigeria, Gabon, Congo, Tanzania and Colombia place them in very good stead to efficiently operate these new assets on behalf of the Joint Venture Partners,

The transfer of assets by International operators (Shell/Total/Agip) to an indigenous Nigerian company has been hailed around the world as a landmark initiative that has given added fillip to and redefined Local Capacity Development in the Nigerian Upstream Petroleum Industry. It is the first time a Nigerian Independent company will acquire a major stake from an International Oil Company, complete with a smooth transfer of Operatorship.

After the successful acquisition on July 30th 2010, SEPLAT assumed operatorship and production from the assets seamlessly, accounting for a daily production of over 30,000 barrels of oil daily.
Seplat is one of the few E & P companies in Nigeria with operational Base Office located within her host community, thus demonstrating her deep commitment to her hosts.
On Thursday December 23, 2010, the company recorded a milestone when it signed a Global Memorandum of Understanding (GMoU) with oil her producing host communities in Amukpe, Oben, Sapele and Ugborhen.

The GMoU provides the framework for partnering with the host communities and sustaining a truly symbiotic relationship through sponsorship of Development Projects (Capital and Non Capital Projects) and Capacity Building Programs. In the implementation of the GMoU, SEPLAT places high premium on transparency, sustainable community empowerment and human capital development.