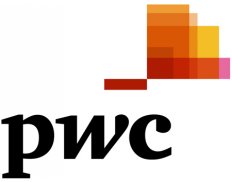 Member
PwC - PriceWaterhouseCoopers (Kenya)
Member
Details
Types:
Consulting Organization
Funding agencies:
TMEA, AfDB, DANIDA, FCDO, EC, UNDP, USAID, WB, Other, AU
Sectors:
Audit, Finance & Accounting
Nr. of employees:
5001-10000
Other offices:
Benin, Poland, Japan, Rwanda, Caribbean Netherlands, Venezuela, Turks and Caicos, Turkmenistan, Taiwan, Eswatini (Swaziland), South Korea, Sierra Leone, Senegal, Puerto Rico, Oman, New Caledonia, Monaco, Maldives, Malawi, Libya, Kyrgyzstan, Kuwait, Israel, Isle of Man, Ireland, Guinea, Guatemala, Aruba, Algeria, Bahrain, Fiji, Equatorial Guinea, El Salvador, Ecuador, Costa Rica, Congo, Channel Islands, Chad, Cayman Islands, British Virgin Islands, Bermuda, Belarus, Bangladesh, Chile, Peru, Gibraltar, Zimbabwe, Saudi Arabia, Switzerland, Zambia, New Zealand, UAE, Greece, Finland, Denmark, Canada, Austria, Laos, Honduras, Indonesia, Hong Kong, Morocco, Tunisia, Papua New Guinea, Myanmar, Japan, Uganda, Singapore, Pakistan, Bahamas, Liberia, Sudan, Lebanon, Barbados, Spain, Mexico, Egypt, Thailand, Norway, Angola, Portugal, Georgia, India, Nicaragua, Ghana, Jamaica, Germany, Argentina, Ecuador, Bolivia, Trinidad and Tobago, Colombia, Paraguay, Uruguay, Moldova, Romania, Australia, Russia, Nigeria, Cape Verde, Botswana, USA, France, Italy, Gabon, Cambodia, Namibia, Costa Rica, Mozambique, Madagascar, Cameroon, Philippines, Netherlands, Dem. Rep. Congo, Dominican Republic, Palestine / West Bank & Gaza, Kosovo, Slovenia, Slovakia, Poland, Montenegro, Malta, Lithuania, Latvia, Estonia, Cyprus, Bulgaria, Bosnia and Herzegovina, Cote d'Ivoire, Vietnam, China, Saint Lucia, Mongolia, Luxembourg, Tanzania, Czech Republic, Hungary, South Africa, Brazil, Iraq, Panama, Azerbaijan, North Macedonia, Malaysia, UK, Mauritius, Kazakhstan, Sweden, Turkey, Serbia, Sri Lanka, Jordan, Albania, France, Armenia, Croatia, Belgium, Ukraine, Uzbekistan
About
PricewaterhouseCoopers is one of Kenya's leading professional services firms focused on providing Audit & Assurance, Advisory and Tax services. Our primary strategic goal is to create value for our clients and deliver a competitive advantage to their operations.
Our blend of international and Kenyan expertise is fundamental to the high quality of advice and assistance that we offer. As elsewhere in the world, PricewaterhouseCoopers in Kenya uses the benefit of its hands-on experience to provide a strong level of local understanding and support, in accordance with the international professional standards of the PricewaterhouseCoopers worldwide organisation.
With over 350 employees we stand firm on our commitment to provide highly qualified professionals to assist private companies and public institutions with our first-hand knowledge and expertise-within Kenya and internationally.