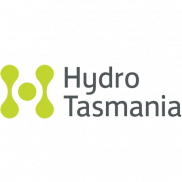 Hydro Tasmania - Hybrid Energy Solutions
Details
Legal residence:
Australia
Sectors:
Civil Engineering, Electrical Engineering, Energy, Environment & NRM, Pollution & Waste Management (incl. treatment), Water & Sanitation, Water Navigation & Ports & Shipping
Nr. of employees:
501-1000
About
Hydro Tasmania Australia's largest generator of clean, renewable energy, and champions for a sustainable future. For more than a century, Tasmanians have relied on our hydropower to grow communities and the economy. We're now applying our traditional values to modern challenges, because we care about Tasmanians and our island's future.
Hydro Tasmania has been at the forefront of clean energy innovation for over one hundred years. We are Australia's largest producer of clean energy – generating hydro and wind power – and the largest water manager in the country. Hydro Tasmania has 55 major dams, operates 30 hydropower stations and has built some of Australia's largest wind farms.
Recruitment Overview
No information available