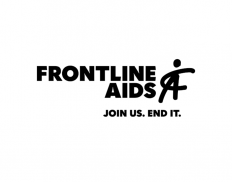 Frontline AIDS (formerly known as International HIV/AIDS Alliance)
Details
Funding agencies:
DFAT Australia, DANIDA, FCDO, EC, USAID, WB, Other, GIZ, NORAD, UN, WHO
Sectors:
Education, Health, Human Resources, Social Development
About
Frontline AIDS (formerly known as the International HIV/AIDS Alliance (IHAA) until 2019) is a global partnership of nationally based governmental and non-governmental organizations which support community organizations which promote HIV/AIDS issues in developing countries.The Alliance was created in November 1993 as the International Alliance Supporting Community Action on AIDS, and later renamed the International HIV/AIDS Alliance. In 2019, they rebranded themselves as Frontline AIDS. The Alliance's founding Executive Director, from 1993 to 2003, was Jeffrey O'Malley. From 2003 until 2015, the Alliance was led by Alvaro Bermejo.