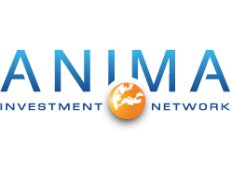 Member
ANIMA Investment Network
Member
Details
Types:
Consulting Organization
Funding agencies:
AfDB, EC, EIB, AFD, GIZ, FP7
Sectors:
Advocacy, Corporate Social Responsibility, Culture, Decentralization & Local Development, Fundraising, Grants & Grant Schemes, Industry, Commerce & Services, Information & Communication Technology, Inst. Devt. & Cap. building, Media and Communications, Migration, Regional Integration, Research, Rural Development, Science & Innovation, SME & Private Sector, Social Development, Tourism, Urban Development, Youth
About
ANIMA Investment Network is a platform for economic cooperation between Europe, the Middle East and Africa. It deploys its engineering to create and implement initiatives to develop investment and business ecosystems favouring an attractive, sustainable and inclusive economy.