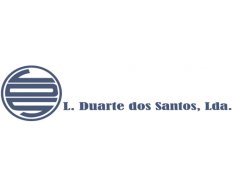 LDS - L Duarte dos Santos
Details
Legal residence:
Mozambique
Types:
Consulting Organization
Funding agencies:
MCC, WB
Sectors:
Furniture & Office Supplies
About
Present in the Mozambican market since 1959, the LDS is a company dedicated to the manufacturing and marketing of Office Furniture, School, Hospital, Manufacture of metal structures, Fabrication and Assembly Modular Kitchens and residential furniture.

Because of being present in the Mozambican market for over 50 years and this privatized in 1993, we are able to be able to respond to any requests, either in terms of a variety of equipment as well as a component of after-sales services, providing all kinds of assistance.

It is precisely in this context that the LDS operates through principles such as professionalism, flexibility, creativity and above all, the quality of work performed by our 170 employees, which create and manufacture our products , combining passion and will of modernity.