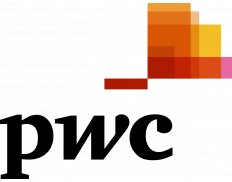 PwC - PricewaterhouseCoopers (Ghana)
Details
Types:
Consulting Organization
Funding agencies:
AfDB, DANIDA, EC, KFW, MCC, WB
Sectors:
Audit, Finance & Accounting
Other offices:
Benin, Poland, Japan, Rwanda, Caribbean Netherlands, Venezuela, Turks and Caicos, Turkmenistan, Taiwan, Eswatini (Swaziland), South Korea, Sierra Leone, Senegal, Puerto Rico, Oman, New Caledonia, Monaco, Maldives, Malawi, Libya, Kyrgyzstan, Kuwait, Israel, Isle of Man, Ireland, Guinea, Guatemala, Aruba, Algeria, Bahrain, Fiji, Equatorial Guinea, El Salvador, Costa Rica, Congo, Channel Islands, Chad, Cayman Islands, British Virgin Islands, Bermuda, Belarus, Bangladesh, Chile, Peru, Gibraltar, Zimbabwe, Saudi Arabia, Switzerland, Zambia, New Zealand, UAE, Greece, Finland, Denmark, Canada, Austria, Laos, Honduras, Indonesia, Hong Kong, Morocco, Tunisia, Papua New Guinea, Myanmar, Japan, Uganda, Singapore, Pakistan, Bahamas, Liberia, Sudan, Lebanon, Barbados, Spain, Mexico, Egypt, Thailand, Norway, Angola, Portugal, Georgia, India, Nicaragua, Kenya, Jamaica, Germany, Argentina, Ecuador, Bolivia, Trinidad and Tobago, Colombia, Paraguay, Uruguay, Moldova, Romania, Australia, Russia, Nigeria, Cape Verde, Botswana, USA, France, Italy, Gabon, Cambodia, Namibia, Costa Rica, Mozambique, Madagascar, Cameroon, Philippines, Netherlands, Dem. Rep. Congo, Dominican Republic, Palestine / West Bank & Gaza, Kosovo, Slovenia, Slovakia, Poland, Montenegro, Malta, Lithuania, Latvia, Estonia, Cyprus, Bulgaria, Bosnia and Herzegovina, Cote d'Ivoire, Vietnam, China, Saint Lucia, Mongolia, Luxembourg, Tanzania, Czech Republic, Hungary, South Africa, Brazil, Iraq, Panama, Azerbaijan, North Macedonia, Malaysia, UK, Mauritius, Kazakhstan, Sweden, Turkey, Serbia, Sri Lanka, Jordan, Albania, France, Armenia, Croatia, Belgium, Ukraine, Uzbekistan
About
PwC Ghana is a member firm of the network of firms of PricewaterhouseCoopers International Limited (PwCIL). We have unrestrained access to the global network's vast resource base of proprietary knowledge, methodologies and experience.
We are located in Accra and Takoradi, with over 180 employees and 7 resident Partners/Directors. We offer professional services to both the private and public sectors in Ghana within the following Industries:
Consumer and Industrial Products and Services (CIPS):- Fast Moving Consumer Goods, Telecoms, Manufacturing, Construction, Transport, Media and Service oriented companies
Energy and Mining :- Mining, Exploration, Renewable energy, Oil and Gas utilities
Financial Services:- Banking, Insurance, Pensions and Non Bank Financial institutions
Public Sector :- Government, Multi and Bi-lateral Agencies (Donor Agencies, NGOs)
We are also responsible for delivering our valuable services in Sierra Leone, Liberia and Gambia. Our core values of excellence, teamwork and leadership define how our people work. We strive to deliver what we promise, work together as a team and lead by example.

Recruitment Overview
No information available