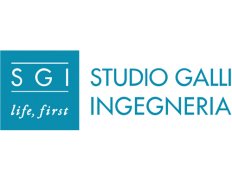 Member
SGI Studio Galli Ingegneria Srl
Member
Details
Types:
Consulting Organization
Funding agencies:
ADB, AfDB, EBRD, EC, EIB, IADB, WB, Other, AFD, Government, UNOPS, UN, UNICEF, UNEP, UNESCO, Horizon 2020, KOICA
Sectors:
Architecture, Civil Engineering, Energy, Environment & NRM, Land & Erosion & Soil, Pollution & Waste Management (incl. treatment), Rural Development, Transport, Urban Development, Water & Sanitation
Other offices:
Botswana, Ethiopia, India, Iraq, Mauritius...
Botswana, Ethiopia, India, Iraq, Mauritius, Senegal, Tanzania, Uganda
About
SGI STUDIO GALLI INGEGNERIA S.R.L. (SGI) is an Italian leading consultancy firm specialized in the sectors of water, environment, civil engineering, transportation, urban planning, landscape management and renewable energy. Established in 1920 as a family-owned water-engineering firm, SGI has expanded into a joint stock company.
In order to support its major projects in the Middle and Far East, Africa, Latin America and Eastern Europe, SGI set up branches in Iraq, Ethiopia, India, Senegal, and Uganda.
SGI is partner of the Design Alliance PLUS, a consortium of international firms with over 250 years of experience and expertise in designing a wide range of project types and full-service capabilities, that provides professional architecture and engineering services around the world.
SGI has conducted assignments in 30 countries in four Continents and is actively involved in projects funded by international and governmental institutions such as the European Commission, World Bank Group, European Bank for Reconstruction and development (EBRD), United Nation Environment Programme (UNEP), United Nations Educational Scientific and Cultural Organization (UNESCO), United Nations Development Programme (UNDP), United Nations Children's Fund (UNICEF), United States Army Corps of Engineers (USACE), the Italian Ministries for the Environment and Foreign Affairs.
SGI is at the cutting edge in the use of innovative technologies to improve management of water resources and water assets and regularly invests in applied research projects to test and optimize advanced technologies in the water market.
SGI provides an integrated service throughout the entire project life cycle, including feasibility studies, economic and financial analysis, environmental impact assessments, preliminary and detailed design, master plans, assistance to procurement and commissioning, works supervision, training and capacity building.
SGI is member of the Italian Association of Engineering and of the International Federation of Consulting Engineers (FIDIC).
In 2015 SGI Studio Galli Ingegneria has proudly celebrated its 95th Anniversary.
SGI is certified according to ISO 9001:2008 quality assurance system.