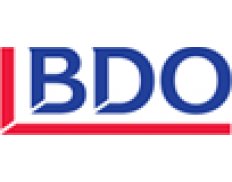 Member
Details
Types:
Consulting Organization
Funding agencies:
EBRD, EC, WB
Sectors:
Audit, Finance & Accounting
Other offices:
Pakistan, Malawi, Burundi, Botswana, New Caledonia, New Zealand, Latvia, Fiji, Belize, Lebanon, Togo, Uganda, Rwanda, Poland, Ireland, Palestine / West Bank & Gaza, Cote d'Ivoire, South Africa, Ethiopia, Mongolia, Norway, Portugal, Bosnia and Herzegovina, Laos, India, Azerbaijan, Kenya, Zambia, Suriname, Costa Rica, Puerto Rico, Nicaragua, Honduras, Dominican Republic, Bolivia, Ecuador, Chile, Venezuela, Mexico, France, Bahrain, Italy, Guatemala, New Zealand, Myanmar, Philippines, Singapore, Thailand, Brunei, Malaysia, Germany, Zimbabwe, Panama, Sri Lanka, Cape Verde, Vietnam, Gibraltar, Colombia, Australia, Albania, Belarus, Sierra Leone, South Korea, Indonesia, China, Spain, Luxembourg, Austria, Canada, Netherlands, Hungary, Armenia, Georgia, Israel, Moldova, Angola, Paraguay, Denmark, Mozambique, Nigeria, Ukraine, USA, Slovakia, Namibia, Morocco, El Salvador, Brazil, Uruguay, Kazakhstan, Cambodia, Peru, Tajikistan, Tunisia, Turkey, Belgium, Saint Lucia, Croatia, Romania, Tanzania, Argentina, Bulgaria, Mauritius, UK, Jordan
About
BDO is one of the five largest auditing and tax consulting networks in the world. In around 620 offices and 110 countries over the world, over 50,000 professionals work to make our clients satisfied with the services we provide.
The BDO in Serbia (former Arthur Andersen and BDO BC Excel) office in Belgrade has assisted the development of companies since 1992 in wide array of auditing and consulting services. Today we are one of the largest Serbian owned auditing and consulting companies in the market.
Our approach is to provide our clients with assistance based on our local knowledge and insight while also utilizing our international expertise and global BDO network.
BDO offers a chance for a successful carrier to ambitious young people. We are looking for auditors, financial consultants, tax consultants and accountants who are either recent graduates or experienced hires. Our recruitment process is your opportunity to tell us more about yourself, your goals, and why you want to work for BDO.