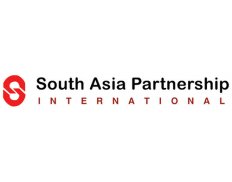 SAP-I - South Asia Partnership International
Details
Funding agencies:
EC, Other
Sectors:
Conflict, Public Administration, Regional Integration, Security, Social Development
About
South Asia Partnership International (SAP - I) is a South based, South led International NGO. As the coordinating body of South Asia Partnership Network, SAP - I facilitate solidarity between other community based organizations and issue based networks within South Asia. South Asia Partnership network comprises of six national member organizations based in Bangladesh, Canada, Nepal, Pakistan and Sri Lanka.
The SAP - I secretariat works with a network of local and regional organizations to create and implement programs that will improve the state of human development in South Asia. SAP - I's three major intervention areas are livelihood, governance and peace.