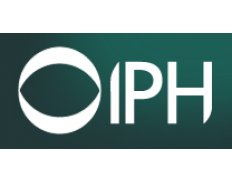 The Institute Of Public Health in Ireland
Details
Types:
Consulting Organization
About
The Institute of Public Health in Ireland (IPH) promotes cooperation for public health on the island of Ireland.
We have three key areas of work:
Strengthening public health intelligence, which has included:

dissemination of health intelligence through Ireland and Northern Ireland's Population Health Observatory (INIsPHO);
analysis of causes of death across Ireland over a 10 year period from 1989-1998.
Building public health capacity, which has included:

promotion of healthier public policy through the use of Health Impact Assessment (HIA);
development of an all-Ireland leadership programme that has trained and developed a network of leaders to work collaboratively to tackle health inequalities.
Policy and programme development, and evaluation, which has included:

supporting the implementation of a range of policies aimed at tackling health inequalities;
establishment of a Public Health Policy Centre that develops policy papers which analyse health inequality issues and presents recommendations for action;
supporting the development of cross-agency partnerships working to improving health and tackle health inequalities and development of a partnerships evaluation tool (PET) to support this work;
membership of key research and advisory groups working to combat health inequalities.
The Institute is also involved in a number of ventures including a new all-Ireland initiative to provide a mechanism for greater collaboration among researchers on ageing. The Centre for Ageing Research Development in Ireland (CARDI) is hosted by the Institute.
Through our work over the past ten years, the Institute has produced over 50 publications and reports, held over 30 conferences, seminars and training programmes and responded to relevant public consultations.
Funded by the Department of Health and Social Services and Public Safety (DHSSPS) in Northern Ireland and the Department of Health and Children (DOHC) in Ireland, the Institute is led by Owen Metcalfe.