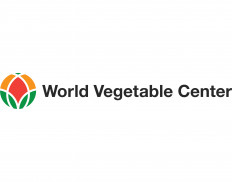 Member
WorldVeg - World Vegetable Center (former Asian Vegetable Research and Development Center AVDRC)
Member
Details
Funding agencies:
ADB, GA Canada, FCDO, EC, USAID, WB, GIZ, Horizon 2020, JICA
Sectors:
Agriculture, Food Processing & Safety, Rural Development
Nr. of employees:
201-500
About
The Asian Vegetable Research and Development Center was founded on 22 May 1971 by the Asian Development Bank, Japan, Korea, Philippines, Thailand, USA, Vietnam, and the Republic of China (Taiwan) with a mandate to work in tropical Asia. The headquarters campus in Taiwan was dedicated on 17 October 1973. As the Center gained expertise and capacity, it expanded into sub-Saharan Africa, Central Asia, and South Asia. In 2016, the organization adopted a new name — World Vegetable Center (WorldVeg) — to reflect its global scope.
MISSION
The World Vegetable Center mobilizes resources from the public and private sector to realize the potential of vegetables for healthier lives and more resilient livelihoods. WorldVeg's improved varieties, production and postharvest methods help farmers increase vegetable harvests, raise incomes in poor rural and urban households, create jobs, and provide healthier, more nutritious diets for families and communities. The Center implements its science for development agenda through three outcome-oriented 'flagship programs': Safe and Sustainable Value Chains, Healthy Diets, and Vegetable Diversity and Improvement, and one cross-cutting flagship program: Enabling Impact.
Main themes of approach: vegetable biodiversity, vegetable breeding, seed systems development, food safety, bio-pesticides and bio-control, IPM, protected cultivation, pre- and post-harvest good agricultural practices, realizing the economic power of vegetables through integrated approaches to safe and sustainable vegetable value chain development, realizing the nutritional power of vegetables through community-based agriculture-nutrition-health approaches to home and school gardens.