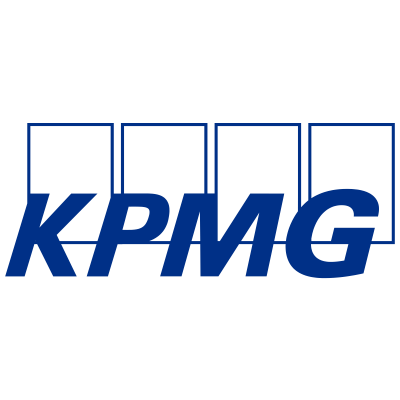 Member
KPMG Services Pte. Ltd.
Member
Details
Legal residence:
Singapore
Types:
Consulting Organization
Funding agencies:
ADB, USAID, WB, GIZ, JICA, AIIB, UNFCCC, NDB
Sectors:
Audit, Finance & Accounting
Nr. of employees:
1001-5000
Other offices:
Tunisia, Sudan, Vietnam, Mauritius, Guatemala, Japan, Ethiopia, Afghanistan, Mauritania, Kuwait, Gabon, Togo, Japan, Slovenia, Rwanda, Peru, Latvia, Chile, Laos, Honduras, Uzbekistan, Bolivia, Chad, Ireland, Zambia, Egypt, Argentina, Gibraltar, Venezuela, Luxembourg, Fiji, Myanmar, New Zealand, Mauritius, North Macedonia, Hungary, Albania, Sweden, Spain, Sierra Leone, Algeria, Sri Lanka, Bosnia and Herzegovina, Switzerland, Norway, Hong Kong, Denmark, Panama, South Korea, Lithuania, Montenegro, Greece, Austria, Czech Republic, Israel, Kazakhstan, Botswana, Bangladesh, Cote d'Ivoire, Mongolia, Indonesia, Finland, Pakistan, Colombia, Nigeria, Barbados, Cyprus, Ukraine, USA, Philippines, Thailand, China, Belgium, Senegal, Netherlands, Canada, Zimbabwe, South Africa, Jamaica, Azerbaijan, Mozambique, Georgia, Nicaragua, Bahamas, Ecuador, Uruguay, Kyrgyzstan, Cameroon, Portugal, Mexico, Cambodia, Namibia, Armenia, Costa Rica, Kenya, Jordan, Dem. Rep. Congo, France, Congo, UK, Russia, Turkey, Poland, Tanzania, Dominican Republic, Trinidad and Tobago, Uganda, Serbia, Slovakia, Morocco, Papua New Guinea, Australia, Romania, Lebanon, Belarus, Ghana, Vietnam, Angola, Germany, Brazil, Bulgaria, Moldova, India, Croatia, Italy
About
KPMG Singapore is part of a global network of professional services firms providing Audit, Tax and Advisory services. With 207,000 people in the network working together to deliver value in 153 countries and territories, we offer a globally-consistent standard of service based on professional capabilities, industry insight and local knowledge. Our industry focus helps KPMG firms' professionals develop a rich understanding of clients' businesses and the insight, skills and resources required to address industry-specific issues and opportunities.
The independent member firms of the KPMG network are affiliated with KPMG Limited, a private English company limited by guarantee. Each KPMG firm is a legally distinct and separate entity.