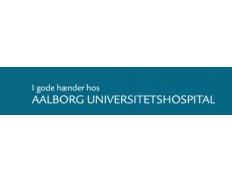 Aalborg University Hospital
Details
Types:
Consulting Organization
Sectors:
Education, Health, Research
About
Aalborg University Hospital is the largest hospital in the North Denmark Region. It is also northern Jutland's largest employer, with approximately 6,500 employees.
The hospital consists of Section South and North in Aalborg, Dronninglund Hospital, Section Hobro and Section Farsø and the dialysis section in Hjørring is also part of Aalborg University Hospital.

Aalborg University Hospital handles highly specialised regional functions for approximately 640,000 inhabitants, including parts of the Central Denmark Region, regional functions for approximately 490,000 inhabitants and basic hospital functions, except for certain elective procedures, for approximately 250,000 inhabitants.