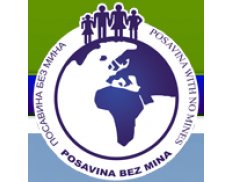 Details
Legal residence:
Bosnia and Herzegovina
About
NGO "Posavina bez mina" is a humanitarian, non-profit organization registered in 2005 in Brcko. The basic tasks of the organization are:


Warning of the population for mine risk and EEAS

Urgent and permanent marking of suspicious surfaces

Assistance to mine victims

Media presentation of mine problem


So far we have implemented over 30 projects in cooperation with the following donors:

European Union

Slovak International Development Agency

Government of Brcko District

Posavina Canton

Embassy of the Czech Republic in BiH

Embassy of the Republic of Hungary in BiH

Embassy of Japan in BiH

UNICEF

International Trust Fund


The NGO "Posavina bez mina" has signed a Memorandum of Cooperation with the District of Brčko, in which Posavina without mines is supported as the only organization that helps mine victims in its program work. NGO Posavina without mines is a member of the LMAD coalition for inclusion of mine action in development programs in BiH ( http://www.lmad.ba/ ). Representatives of Posavina without mines participated in the preparation of a state sub-strategy for mine victim assistance and mine risk warning (2009-2019) and the revision of state sub-strategies for mine victim assistance and mine risk warning (2013-2019), as well as the drafting of the Action Plan UM.