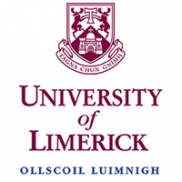 University of Limerick
General
Partners/Competitors
•

821
General
Partners/Competitors
•
821
Details
Types:
Academic Institution
Funding agencies:
EC, Other, FP7, Horizon 2020, Horizon Europe
Nr. of employees:
1001-5000
About
The University of Limerick has an established reputation for being Ireland\'s leading university in industry-led research. This has resulted in significant research commercialisation activities and collaboration between our leading researchers and industry. All of our key research indicators are showing strong growth, with increases in research applications, research income, postgraduate numbers and commercialisation activities complementing the strong gains in research outputs.
The University of Limerick places a premium on the independent pursuit of knowledge through critical inquiry and the advancement of new ideas. We expect our academic staff to engage in high-quality research and knowledge transfer activities. Accordingly, we value and support the research efforts of all members of the campus community. At the same time, we recognise that research areas need to be prioritised so that an effective research infrastructure, supported by appropriate human and physical resources, can be developed. In line with our ambition to strengthen our connections with external stakeholders and partners, our research ethos creates a focus on convergent translational research. In this context, convergence refers to the synergistic combination of different disciplines through which fertile new fields of knowledge emerge. Translational research transcends the traditional dichotomy between basic and applied research by accelerating the application of basic research outputs to benefit the economy and society.