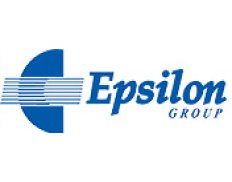 Epsilon SA
General
Partners/Competitors
•

102
General
Partners/Competitors
•
102
Details
Types:
Consulting Organization, Engineering Firm
Funding agencies:
ADB, AfDB, EBRD, EC, WB, Other, Government, Horizon 2020
Sectors:
Civil Engineering, Environment & NRM, Information & Communication Technology, Land & Erosion & Soil, Mapping & Cadastre, Other, Pollution & Waste Management (incl. treatment), Programme & Resource Management, Research, Transport
About
EPSILON SA is an Engineering & Consulting Company providing services in civil water-, environment hydraulics engineering sector, with a wide spectrum in hydrology, catchment management/floods, hydrogeology, water resources, Sustainable water management, wastewater technologies, waste management, irrigation & drainage systems, erosion control, environmental monitoring, coastal zone management, EIAs, SEA, LCA, biodiversity and ecosystems, nature based solutions, NATURA 2000 management plans, climate change, Climate Risk and Vulnerability Assessment, green/blue infrastructure, Urban revitalization, Energy efficiency, INSPIRE directive, mathematical modelling, public heath, enviro-law and regulations, EU Directives, enviro-policy & sustainability, Risk analysis, emergency management plans, sustainable tourism, Social infrastructure, Socio-economic aspects, training and environmental awareness. EPSILON offers also services in project management, training, consulting- and capacity-building, dissemination activities, stakeholder engagement and co-creation process (involving civil society) starting at the outset of each project and accompanying the implementation of the project. EPSILON is conducting various RTD Projects and offers Resources and outsourcing facilities of analytical environmental chemistry, photogrammetry, satellite imaginary, GIS/webGIS technology, mathematical environmental modelling. EPSILON staff & personnel are highly motivated and trained professionals geared to meet clients demand and serve its needs, and the challenge of today. EPSILON respects the environment and follows international environmental codes of practice & ethics; develops policies enabling environmental corporate improvements; minimizes its waste and promotes recycling during operation and product development; includes environmental training to its staff; and monitors its annual environmental performance. EPSILON is a certified organization for ISO 9001:2018 system.