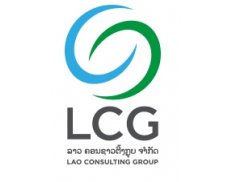 LCG - Lao Consulting Group Ltd.
General
Partners/Competitors
•

270
General
Partners/Competitors
•
270
Details
Types:
Consulting Organization
Funding agencies:
ADB, DFAT Australia, EC, EIB, KFW, NDF, SIDA, UNDP, USAID, WB, Other, GIZ, LuxDev, IFAD, UNIDO, ILO, UNHCR
Sectors:
Programme & Resource Management
About
Lao Consulting Group Ltd. (LCG) is a leading Lao-owned and Lao-managed consulting company thatprovides project implementation, engineering and design services across all sectors of economicactivity. LCG was established in 2000 when Montgomery Watson of New Zealand decided to closetheir office that had been operational in Vientiane since 1993. At that time Mr. Khuanchai Siphakanlaya,the country manager, purchased the office and continued their operations as an independent privatecompany incorporated in Lao PDR.
With a portfolio of more than 200 completed contracts, both local and international, during the past20 years, and a current portfolio long-term project contracts valued at more than US$ 5 million, LCG'ssuccess as a medium-sized private limited company is irrefutable. LCG's client base includes all ofthe major multilateral funding agencies, international development banks, and bilateral aid agenciesoperating in Laos; as well as many Lao Government agencies and institutions, NGOs and private sectorcompanies.