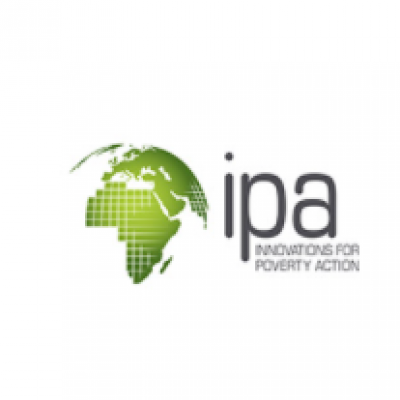 Member
IPA - Innovations for Poverty Action (Rwanda)
Member
Details
Sectors:
Civil Society & NGOs, Poverty Reduction
Other offices:
Sierra Leone, Bolivia, Myanmar, Dominican Republic, Malawi, Tanzania, Nigeria, Cote d'Ivoire, Philippines, Colombia, Burkina Faso, Mali, Uganda, Kenya, Paraguay, Zambia, Ghana, Bangladesh, Peru, USA, Mexico
About
Innovations for Poverty Action (IPA) is a research and policy nonprofit that creates and shares evidence, while equipping decision-makers to use evidence to reduce poverty.
IPA Rwanda is working in close partnership with the Government of Rwanda to conduct policy-relevant research across priority sectors Education, Health, Agriculture and Financial Inclusion.
IPA Rwanda has garnered international attention with its cash benchmarking studies that are challenging traditional development practice. Together with the International Growth Centre and Laterite, IPA co-hosts the Rwanda Research Roundtable (R3), a quarterly public forum to learn about important results and discuss policy-relevant research questions.