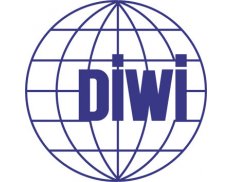 DIWI Germany GmbH
General
Partners/Competitors
•

212
General
Partners/Competitors
•
212
Details
Types:
Consulting Organization, Engineering Firm
Funding agencies:
EBRD, EC, EIB, IADB, MCC, WB, Other, CDB, GIZ
Sectors:
Air & Aviation, Architecture, Civil Engineering, Environment & NRM, Pollution & Waste Management (incl. treatment), Roads & Bridges, Transport, Water & Sanitation, Water Navigation & Ports & Shipping
Status:
Inactive
The organization is either inactive or does not exist anymore.
About
DIWI germany GmbH - Due to a restructuring of our Company in August 2010 and after transfer of operations from DIWI Consult International GmbH the name of the Company has been changed to DIWI Germany GmbH. DIWI has a long history as a German consultancy practice going back to 1913. The Head Office is located in Essen, under the management of Mr. W.V.H. Foyle. Mr. W.B. Ruys and Mr. U. Kauer are Directors of the Company.
The DIWI organization employs qualified and experienced experts, engineers, administration personnel and management well in excess of 250. The Company is engaged in engineering projects world-wide.
The Head Office in Essen is the driving force behind the Company activities, centralising the design staff and specialists and providing overall direction and supervision to the overseas branch offices and subsidiaries.
DIWI specialises in the provision of design, construction supervision, project management, technical assistance and maintenance management services for transportation infrastructure, roads, bridges, airports, ports and tunnels, industrial and commercial buildings, health facilities, water supply systems, sewerage networks and waste water treatment plants. DIWI also undertakes economic and technical feasibility studies and provides environmental management services.
Recruitment Overview
No information available