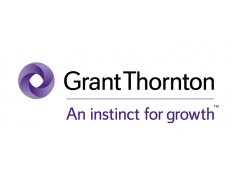 Fidaroc Grant Thornton (Morocco)
Details
Types:
Consulting Organization
Funding agencies:
MCC, WB
Sectors:
Audit, Civil Engineering, Finance & Accounting, Food Processing & Safety, Tourism
Other offices:
Burkina Faso, Austria, Saudi Arabia, Kosovo, Botswana, Tonga, Sint Maarten, Mongolia, Zambia, Egypt, Lebanon, Panama, Kazakhstan, Belize, UAE, Togo, Azerbaijan, Tunisia, Cameroon, Guinea, Italy, Afghanistan, Tanzania, China, Uganda, Gabon, Mozambique, Singapore, Ireland, Kenya, Malawi, Peru, Mexico, Brazil, Ethiopia, Philippines, New Zealand, Slovakia, Bangladesh, Belarus, Moldova, Albania, Gibraltar, Sweden, Zimbabwe, Algeria, Luxembourg, Belgium, Honduras, Kyrgyzstan, Romania, Croatia, Czech Republic, Georgia, South Africa, Indonesia, Germany, Spain, Pakistan, Yemen, France, Uzbekistan, Uruguay, Tajikistan, India, North Macedonia, USA, Namibia, Cambodia, Senegal, Serbia, UK, Turkey, Greece, Russia, Colombia, Nicaragua, Argentina, Bulgaria, Vietnam, Ukraine, Armenia
About
Fidaroc Grant Thornton is one of the leading accounting, auditing, tax and advisory firms in Morocco and employs more than 110 people. We adapt our services to the specific needs of each assignment and develop a personal relationship with each client. We choose professionals who understand the activity of the client and the nature of the assignment.